In additional to all the normal site risks you now need a COVID-19 Risk assessment…..and a good place to start is the guidance on www.gov.uk for construction and other outdoor work. This Guidance is updated as necessary and the current version can be found here.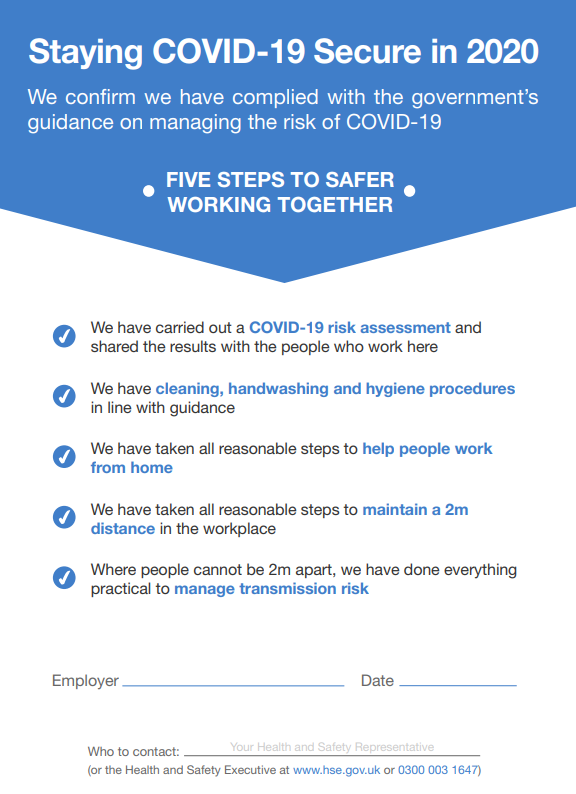 A key part of any risk assessment is thinking about the risk and as stated in the HSE's short Guide on Working Safely during the Coronavirus Outbreak you must
identify what work activity or situations might cause transmission of the virus;
think about who could be at risk;
decide how likely it is that someone could be exposed;
act to remove the activity or situation, or if this isn't possible;
control the risk.
There are risks that may occur if you are restarting work due to COVID-19 that are not related to transmission of the virus. For example, workers may have been away from work for sometime and be unfamiliar with tasks and/or have lost fitness. Helpfully, the British Occupational Hygiene Society have developed a Coronavirus Hub which which includes some well thought through Return to Work Guidance which can be downloaded here. For the HSE working safely during the coronavirus (COVID-19) outbreak guidance and other resources please visit https://www.hse.gov.uk/coronavirus/working-safely/index.htm